Our mission is to grow the judo community in California.
We strive to provide the most affordable instruction in Orange County.
Our vision is to develop well-rounded judokas.
Our students will thrive physically and mentally, inside and outside the dojo.
Our values are observed at every practice.
We remind our students of what is most important to us.
ARE YOU LOOKING TO TRAIN?
MEET THE TEAM TO TAKE YOU THERE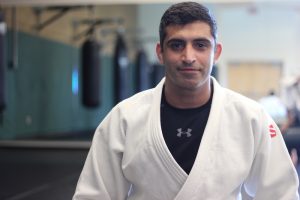 Mohammed Ghasemi
Founder & Head Instructor
Sensei Mohammed Ghasemi will lead Senshi Judo as its Head Instructor. Sensei Ghasemi first started his judo training at 16 years old under the tutelage of Sensei Reza Madani in the City of Karaj, Iran where he trained for 8 years. In 2010, he left Iran to travel Europe and Asia before finally arriving in the U.S in 2013. After a few years hiatus, Sensei Ghasemi resumed his judo training under Sensei Juan Montenegro at Orange County Judo Training Center in Garden Grove, where he actively competed and coached in multiple local and national tournaments, garnering plenty of awards along the way. In 2015, Sensei Ghasemi received his Shodan and continued to participate in competitions. To help sharpen his skills, he frequently visits other local dojos to practice with other experienced judoka.
Sensei Ghasemi will be primarily leading all training sessions and will be responsible for developing programs to enhance every student's growth and training.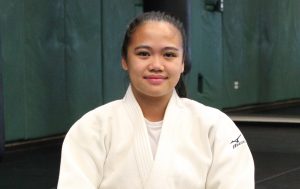 Grace Claudio
Co-Founder & Assistant Instructor
Grace Claudio is an Assistant Instructor at Senshi Judo. Born and raised in the Philippines, Grace began her judo training at 15 years old when her family relocated to Hawai'i. In 2005, she began attending Waipahu High School and joined the school's judo team. To supplement her training, Grace subsequently joined Leeward Judo Club in Pearl City, under the instruction of Sensei Kevin Asano. In 2009, Grace relocated to California to attend the University of California - Irvine to pursue her Bachelor's in Business Administration and joined Orange County Judo Training Center in 2014 to resume her judo training. Grace currently holds her Ikkyu and will be largely involved in Senshi Judo's kids program.
Grace will oversee the dojo's daily operations along with Senshi Judo's sales and marketing efforts.